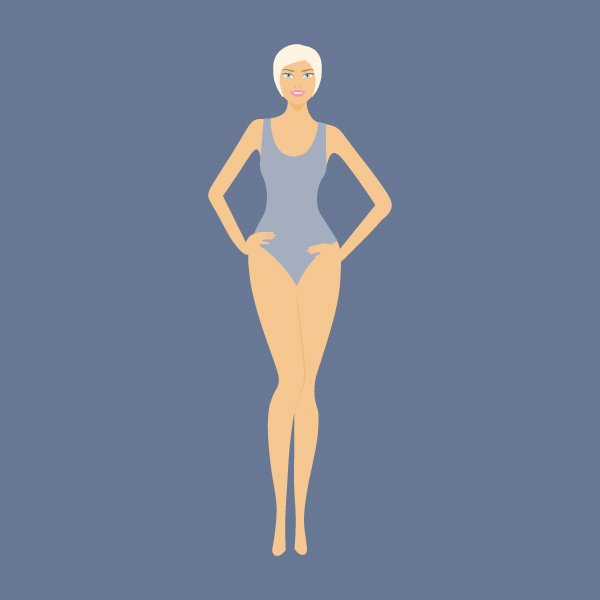 The A Body Shape
"A" you're Adorable but heavier at the bottom than on top. To create balance, we will make focus on your upper body.
• Your hips are more comprehensive than your bust
• Your waist is defined and narrower than your hips
• You may have narrow shoulders
• Your hips and thighs are the first places you notice weight changes
Flaunt your defined waist and small upper frame! Balance out your hips by drawing attention upwards with printed or structured tops. Instead, choose roomier cuts and dark washes on your bottom half, which, paired with a high-rise, makes your waist look tiny and your legs a mile long. Avoid garments that hit you at the hip or have volume there, as they draw attention towards your widest part.
The I Body Shape
"I" is for "Imagine". Your body is balanced from top to bottom, but we must create an imaginary tiny waist.
• Your bust, waist, and hips are roughly equal
• Your waist is straight rather than curvy
• You're likely on the taller side
• You may have an athletic build
Your balanced proportions are ideal for creating the illusion of an hourglass shape, so opt for styles that evenly add volume to your bust and hips. High-rise fits and belts will help define your midsection and accentuate your long legs. You'll look stunning in structured and tailored pieces, but avoid those with boxy cuts.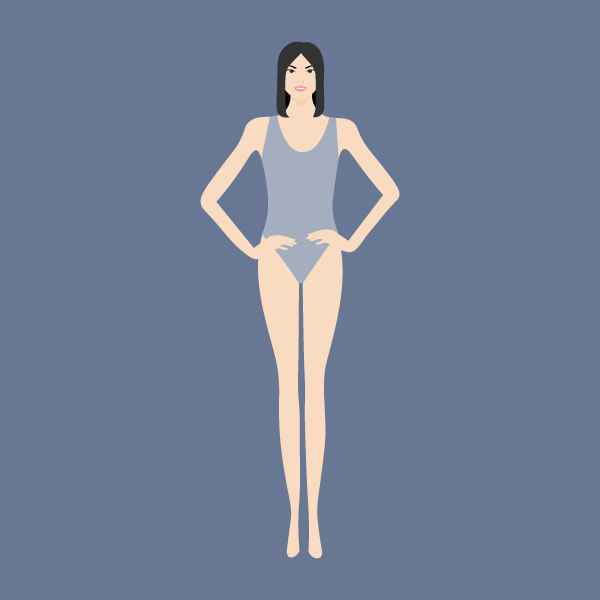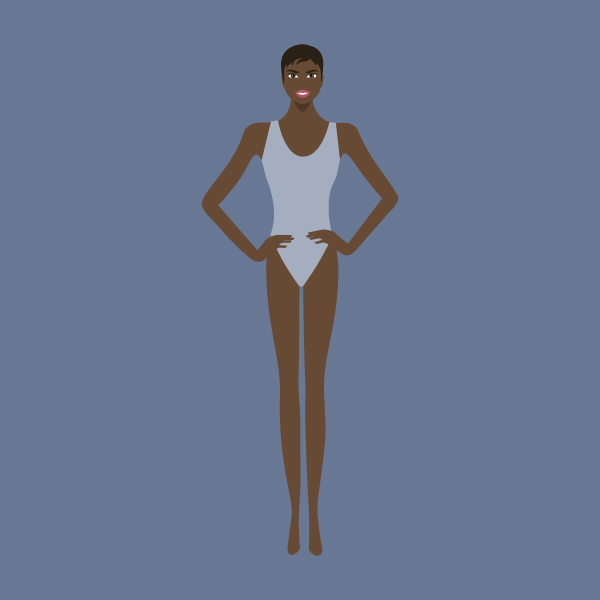 The V Body Shape
"V" means Victorious! Your upper body wins, but we want to focus on your bottom and tone down the top to create balance.
• Your shoulders and bust are more comprehensive than your hips
• You have a smaller derrière
• You consider yourself to have broad shoulders
• Your upper body is the first place you notice weight changes
Celebrate your broad shoulders with open necklines that draw attention to your beautiful face. Look for styles that define your waist and add volume to your hips to balance your proportions. We want to create the illusion of curves, to balance the broadness of your shoulders. Instead, shy away from high-rises and waist-cinching belts. Avoid pairing voluminous tops with tight-fitting bottoms, which exaggerate the narrowness of your hips.
The X Body Shape
You've got the "X" factor. Your upper and lower body are balanced, and your tiny waist creates perfect proportions.
• Your bust and hips are about equal width
• Your waist is well-defined
• You likely have a larger chest and fuller derrière
• You may describe yourself as curvy
If you're blessed with these balanced curves, flaunt them! Play up your feminine figure by accentuating the smallest part of you— your waist. Wrap-style tops and dresses are your new BFF, as they cinch in the right at your smallest part. Go for high-rise bottoms to elongate your legs and accentuate your tiny waist. Avoid boxy and low-rise styles, which hit the widest part of you and hide your beautiful hourglass shape.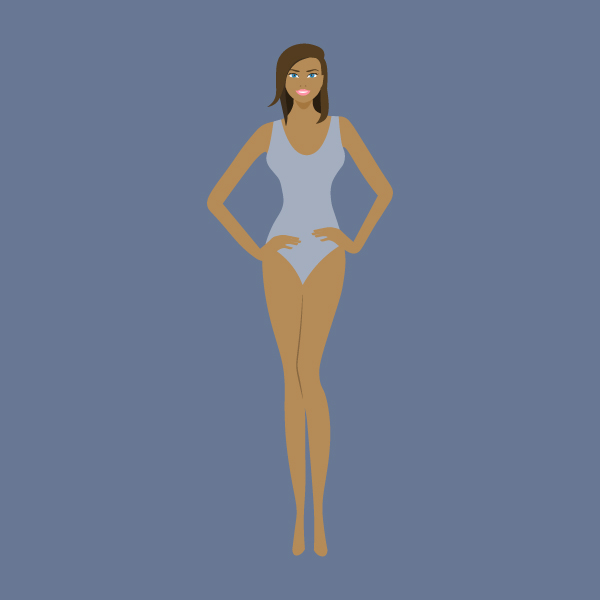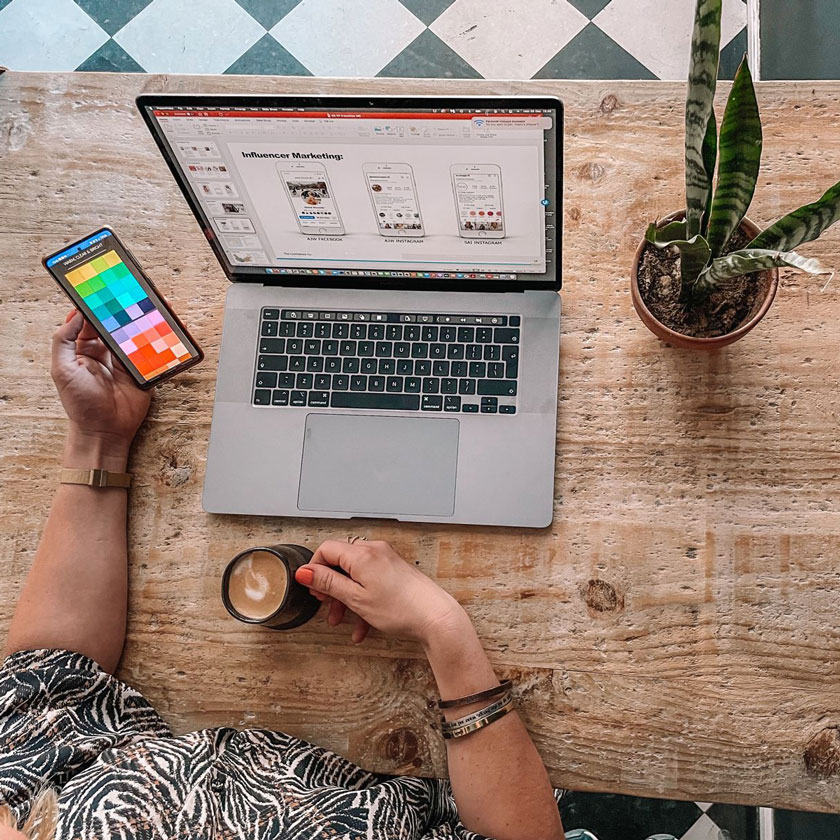 Online Style & Colour Masterclass
Amazing! You will be able to learn everything you would have learned at an in-person Masterclass in the comfort of your own home!
And it gives you time to work through the theory and understand it correctly. Because it is pre-recorded, Aletté also had time to go into more depth on many of the things she teaches. This is truly a great value proposition. It is also essential that you know that EVERYTHING that was going to happen at the in-person Masterclass will happen here. You will get a full style & colour consultation as well as a makeup lesson! Next-level profesh!